Skip to main content
Get Assistance
The library offers a range of helpful services. All of our appointments are free of charge and confidential.
What is WordSeer?
WordSeer an online environment for text analysis (retrieval, processing, and visualization).
Wordseer is free to use
Download includes sample example collections
Requires Python 2.7 and Java Development Kit 8
Initial processing may be time consuming (especially if analyzing more than 3 texts)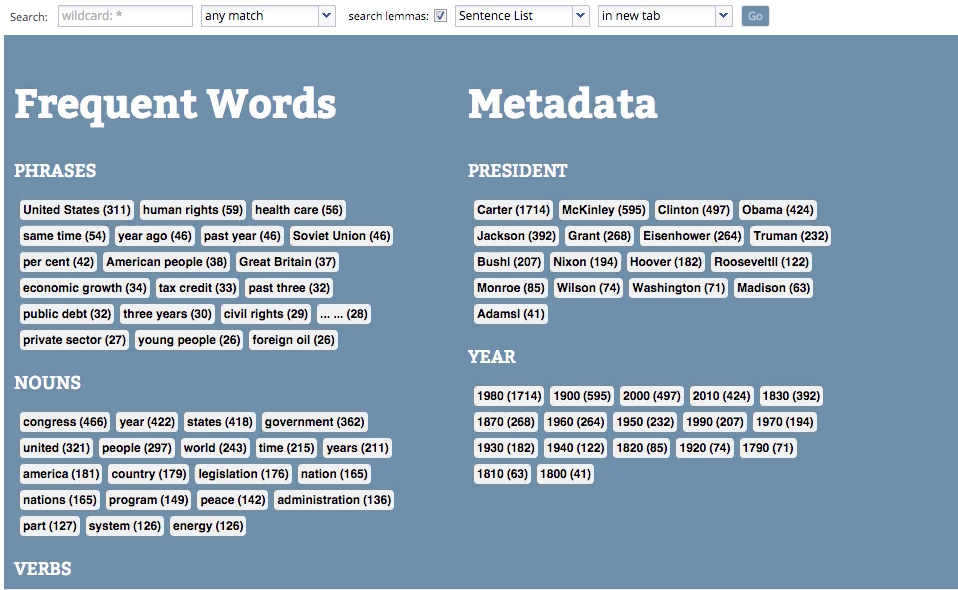 (Wordseer interface for State of the Union documents)
How do I get started with WordSeer?